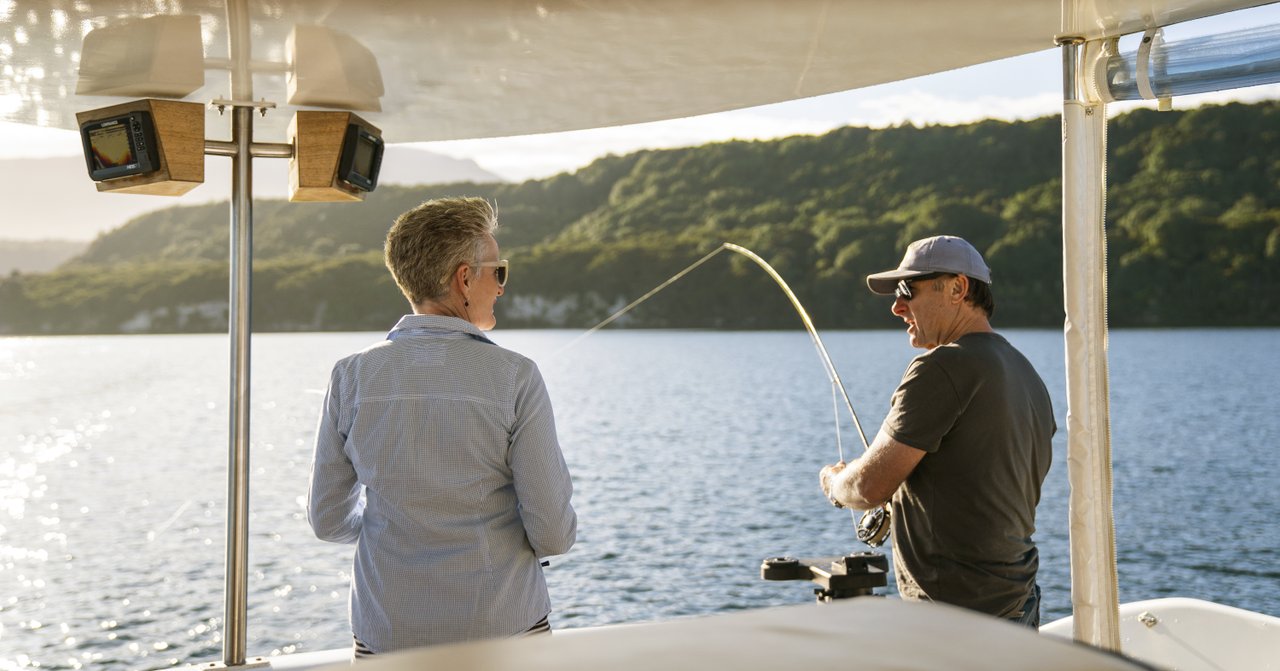 Anyone can be a father, but it takes someone special to be a dad so why not organise a weekend away with your dad and show him how much you care. Here's some suggested activities you can do in Rotorua that your dad would love:
Off Road New Zealand - Enjoy one of the most unique and unforgettable, ground-breaking off-road adrenaline packed adventures in the country. Includes Raceline Karting, Monster 4x4 Thrill Rides and 4WD Bush Safaris.
Fishing - The Rotorua Lakes District is a fisher's paradise for anyone keen to hook a prize rainbow or brown trout. Fully licensed guides and vessels will take you to their favourite spots in either a lake, river or stream.
Lakeview Golf - Lakeview Golf and Country Club is a unique free-draining 18-hole, par 72 course with undulating fairways and challenging greens. Enjoy stunning views of Lake Rotorua, Mokoia Island and surrounding countryside. Hazards include bunkers and native bush-clad gorges.
Katoa Lake Rotorua Jetboating - Feel as though you're flying with powerful V8 engines propelling you through the water clocking speeds of up to 80km/hr. Explore iconic landmarks including Sulphur Bay, Kawaha Point, and Mokoia Island as well as learning about the history of the area.
The Squeeze - Prepare for the perfect fantasy experience with the thrills of a jet boat ride, the serenity of New Zealand's untouched nature, the adventure of squeezing through tight rock passages and the refreshment of dipping into a mystical hot spring waterfall.
Rotorua Rafting - Spectacular white-water rafting on the Kaituna River. With stunning scenery and Maori history lining the gorge, white water rafting doesn't get any better than this.
Good Eastern Taphouse - Dedicated to craft beer and offering great bar food with a relaxing outdoor area.
Create lasting memories and spend some quality time with dad on a holiday he won't forget in a hurry.
Insider's tip: Book an interconnecting room so you have your own space when needed but you can have the luxury of a larger space to enjoy.