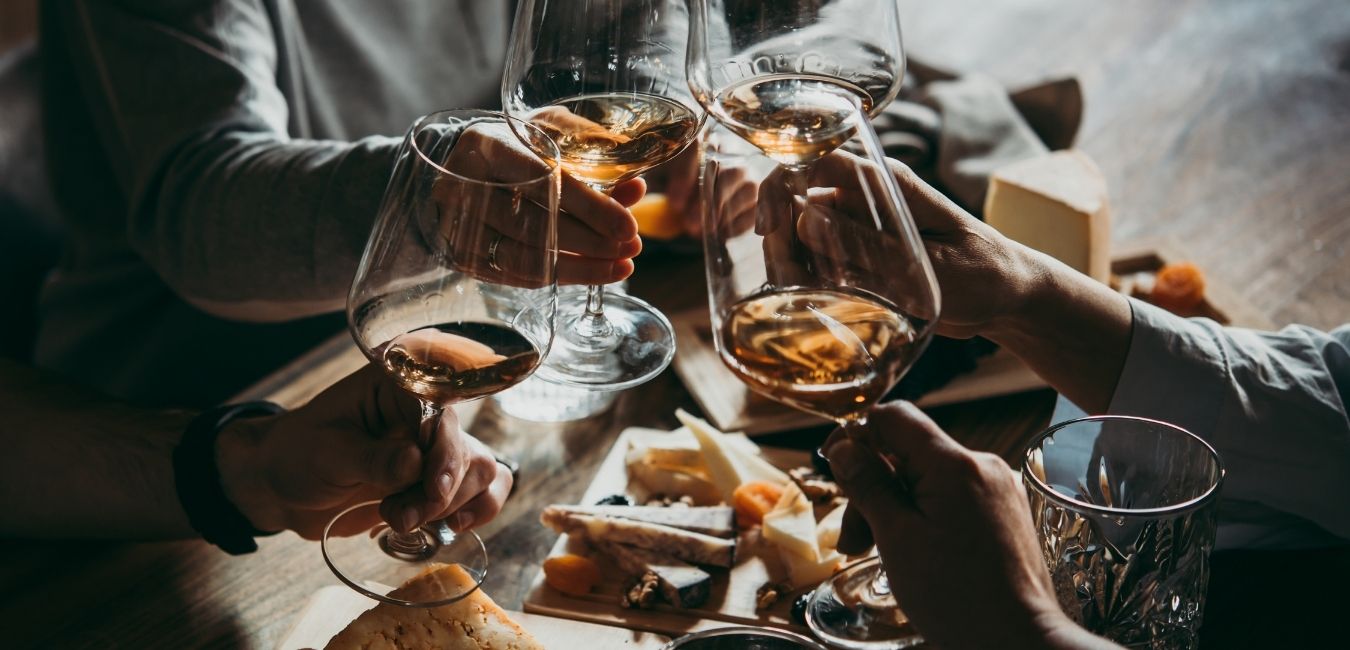 When you think of Skyline Rotorua, you automatically think of the Gondola and Luge, however there is so much more to do once you are at the top.  Check out some of the other fun activities you can do whilst up there.
There's nothing better than relaxing with a glass of wine in your hand talking to your best friend so whilst in Rotorua, make sure you visit the Volcanic Hills Winery tasting room.  With a to die for view overlooking Lake Rotorua, the tasting room offers a wine tasting experience for $50 per head.  This includes the gondola ride and wine tasting of 5 wines.  Once you've decided on your favourite wine, you can purchase a bottle to enjoy onsite or take away with you.  There is also a selection of food platters to enjoy with your wine to make it a great all-round experience.
Although there are no grapes grown in Rotorua, grapes are delivered from the best wine growing regions account the country and made into wine through the onsite Volcanic Hills Winery. The winery is generally open by appointment only but they do welcome visitors so make sure you get in touch with them if you wish to say hi.
The tasting room is open Thursday – Monday from midday to 5pm/6pm on Saturday so why not combine it with lunch or dinner at Stratosfare Restaurant and Bar.  Stratosfare features a buffet of freshly prepared foods including seafood, meat, salads and desserts.  Check opening times on the website, bookings are essential.
Although you may think this is just for children only, who doesn't love a good Jelly Belly!  With New Zealand's first Jelly Belly Concept Store and Art Gallery there are over 100 flavours to choose from.  You can either purchase a gift pack to take home or create your own Pick 'n Mix box.  Plus, there is a daring game of Bean Boozled to try, where for each jelly bean colour on the wheel there are two possible flavours. One is delicious, the other will leave a bad taste in your mouth.  The catch is you can't tell which bean is good or bad until you taste it!  If you think that is different, you ain't seen anything until you see the replica of Leonardo da Vinci's 'Mona Lisa' or Vincent van Gogh's 'The Starry Night' which were both created out of more than 11,500 jelly beans!
The latest adventure activity opened is Zoom Ziplines. This activity enables you to experience the majestic Redwood Forest in a whole new way.  Reaching up to speeds of 60km/h, the 400-metre dual ziplines allow you to race your family and friends.  Feel the thrill of flying only metres away from the treetops with Lake Rotorua as your backdrop.
Ask at reception for a discount code so you could spend the whole day exploring all that is on offer!