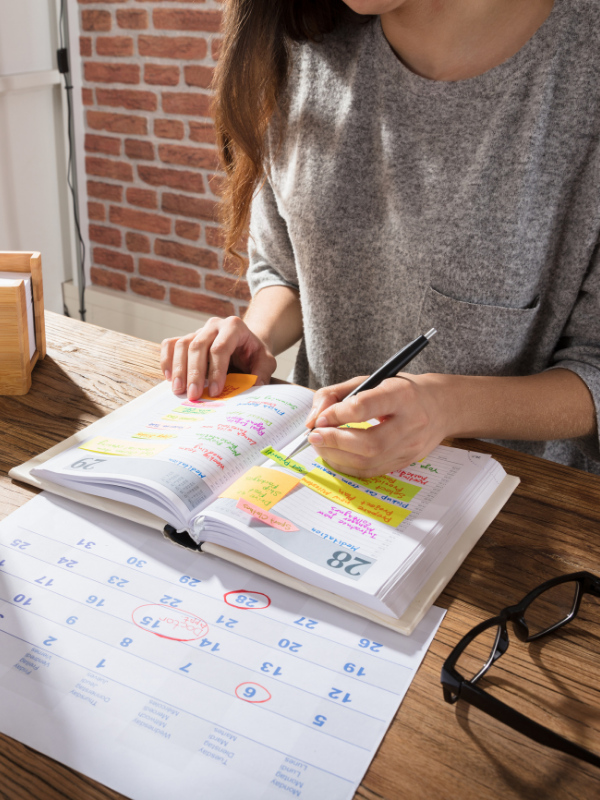 1
Make sure for a larger conference you organise site visits with the venues. Don't get taken in by the "goodies" provided by the different venues to impress you as its likely your delegates won't get these provided to them, instead concentrate on the important items that are going to make it a success: windows, air conditioning, equipment, seating, tables, food and service.
2
Note the response times from the venue, if it takes ages for a response to be received, then it will get more frustrating the closer you get to the event. However, also understand that you are not the only client they have, and sometimes things happen that are out of their control and they may not get back to you as promptly as they normally would.  This is usually a one-off occurrence so give them a little breathing room, and don't be afraid to follow-up if no response has been received in a reasonable timeframe.  Hint: 20 minutes is not a reasonable timeframe
3
If you need to set-up the day prior to your conference, make sure you communicate this with the venue at the time of booking. Most venues have back-to-back bookings and do need time to clean and set-up the venue for your booking the following day, so don't just expect that you can access it the night before at a time suitable for you if you haven't communicated this with the venue.  They may also have a dinner in the same venue the night before your event and therefore not actually will be able to setup for your event until after midnight.  Whilst most of us are sleeping, there are always people in a hotel working away behind the scenes.
4
Make sure you have communicated the AV requirements when booking a venue, as there is a difference between a presentation using a data projector and a full-on production needing multiple TV's or recoding of the sessions, and this will influence the cost significantly. The venue may also need to provide specialist AV suppliers for your event, and will need to book both them and the equipment in advance.
5
Make sure you read the quote, most hotels will have a timeline on how long the quote is for and if they are or are not holding the room for you. Don't just presume that as you enquired or have received a quote, that you now have a secure booking.  Unless you have asked them specifically to pencil book this for you, most hotels will release the booking after a time so they don't end up with empty rooms from non-existing bookings.
6
Don't leave the organising of the event until the last minute. Most hotels need to order food for your event, and organise staff to run it.  If you have indicated numbers of 50 at the first initial stage, and you end up with 150 this could be an issue if they don't have a large enough room, so communicate this as early as possible.  Its better to give them as much as you can as early as you can, even if you have to adjust numbers and timings.  These small items are expected.  If accommodation is booked, then the hotel will need a timely rooming list or you may end up paying for unoccupied rooms.
7
Read all correspondence carefully especially the final run/function sheets. These are given to all departments so they know what is happening on the day of your event.  If there is a mistake on them, then this mistake will mean something doesn't happen as per your expectation or something does happen that you no longer needed.  For example, if you wanted canapes served with the pre-dinner drinks and there is no mention of them on the function sheet, then this won't happen on the night.  Alternatively, if there is canapes mentioned on the function sheet because you enquired about them but no longer need them, then if it's on the function sheet it will happen and you will be charged for them. 
8
On the day, mistakes do happen but blasting the team is not going to help solve the situation. Ask them to come up with suggestions on how to fix, agree on how it will be fixed, and then if you want to, after the event has occurred give feedback on how you feel.  However make sure that you also acknowledge what was done to solve it and if that was satisfactory or fell short of your expectations.
9
If you have dropped the ball on something, then do not take out your mistake on the hotel staff. This is not going to solve your problem, and will only sour relationships moving forward.  Own the mistake, and they may just be able to solve your problem if its within their control and no-one will ever have to know.  However, also note we are not miracle workers, and there is only so much we can do.
10
After the event has concluded, do take the time to provide some feedback. Its important for staff to be told things they have done well and things to be improved on for next time.  If they only ever get negative feedback, then its hard for them to remain motivated.  Most hotel workers, only get paid minimum wage and it's a job well done that keeps them coming back to work day after day.
I hope these tips help make booking your next conference a success, and allows you to enjoy the day.  Conference Bookers are the experts on how their venue works, but they can only be guided by what you need from them, so speak up, breathe if needed and be guided by what they are saying.